Military Network Radio with Linda Kreter and Les Davis presents:
Warriors Heart – Healing Frontline Warriors with PTS, Substance Abuse, and Alcoholism
–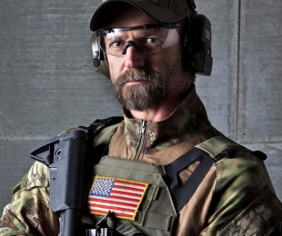 Former Special Forces co-founder
Tom Spooner
joins our show today to discuss Warriors Heart, a 543-acre ranch outside San Antonio TX that reaches past the stigma of warriors seeking help. Warriors Heart is the first and only accredited treatment program in the United States for "warriors only" that helps those struggling with PTS, drug addiction, and alcohol/substance abuse.
In the age of COVID, Warriors Heart is considered "essential" and their phased program, 42-Day Inpatient, Intensive Outpatient, and structured Sober Living programs, the organization has helped 1300 clients and counting. All staff is either military, military-family, or military-affiliated, so trust, structure, and adherence comes quickly. Warriors Anonymous is their warriors-only 12-step program, and Zoom meetings also are held. Aftercare and family integration are key parts of a program with great outcomes.
Learn more at www.WarriorsHeart.com. Click here to download https://bit.ly/MNR-WarriorsHeart, or click below to listen live. Also on iTunes, Google Play, Stitcher, and other outlets. Air date, 08Dec2020.