Military Network Radio with Linda Kreter presents:
"40 Thieves on Saipan Platoon" – A Testament to Courage
–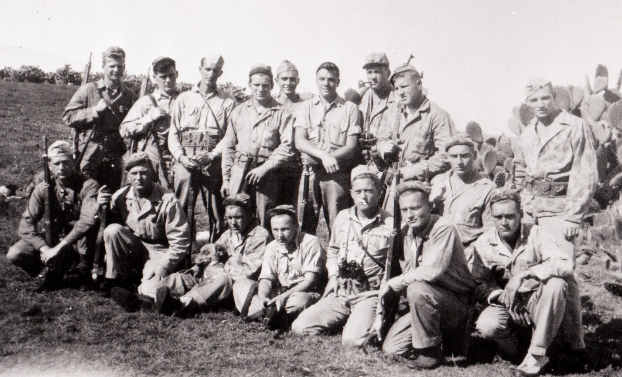 Guest and author Joseph Tachovsky
honors his father's USMC platoon, known as the 40 Thieves of Saipan. This group of WWII intrepid special ops platoon were quietly, but effectively deployed to Iceland, Guadalcanal, Tarawa, Saipan, and Korea. Joseph put together a puzzle of memories gained from survivors and the documents found in his father's footlocker after his death.
Like many, the men in the platoon did not talk of their service, but the survivors he found knew he was "authentic", and with photos or memories, they began to tell the story of this courageous platoon. Eight years of research put together a timeline of events difficult to conceive; both humorous and onerous, which make for a fascinating read. Find the book here: https://bit.ly/40ThievesOnSaipan.
Click here to download the show, or click below to listen live. Also on iTunes, Google Play, Stitcher, and other outlets. Air date, 08Sep2020.