Military Network Radio with Linda Kreter presents:
K9s Serving Vets — All You Need to Find the Right Service Dog
–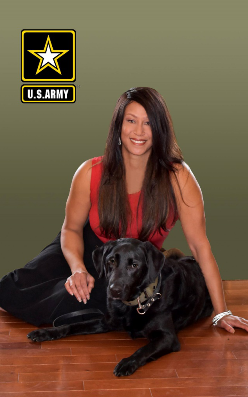 Amazing guest and Army veteran
Kira Clark
, director of K9s Serving Vets share key information about obtaining the right service dog for you. There are tight regulations on service dogs, and Kira's group acts as the clearinghouse for accredited, VA-approved service dogs.
With a client informational packet on their website (link below) and this show, K9sServingVets answers many if not all of your support and legal questions. No matter the need for a certified service animal, you'll have your questions answered here. There is no easy way, but the RIGHT way to gain a canine partner, who becomes an integral part of your family.
Learn about VA-facility restrictions, the tasks and purposes of various trained service dogs, and know your legal rights and the myths that abound.
Find out more at www.K9sServingVets.org, and download the podcast here http://bit.ly/MNR-K9sServingVets, or listen live below. Also available on iTunes, Google Play, Stitcher, and other outlets. Air date: 06Nov2019.