Military Network Radio with Linda Kreter presents:
Hot! Part 1: Heat-Related Illness, Awareness, and Prevention
–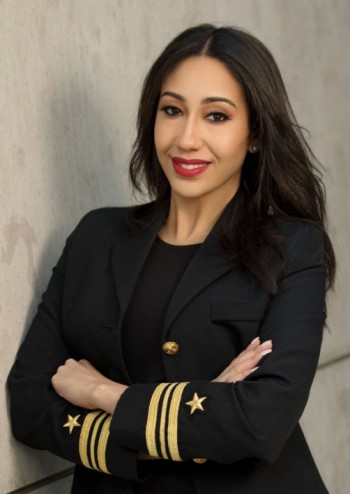 Guest Lt Commander (USN-R) Danielle Centeno
, and Asst. Vice President of the American P&I Club, joins today's show to share the importance of heat-related illness. Working in hot environments, whether in an engine room aboard ship or outdoors in the Middle East means prevention, hydration, awareness, communication, and vigilance to avoid long term heat effects. The progression of symptoms becomes increasingly serious and debilitating.
It's hot outside, and we have been indoors more than usual this year! Be aware… Know your facts about hydration, worrisome symptoms you may shake off, and why this is more serious with age, obesity, and medical conditions. Part 1 of a two-part mini-series; find out more at www.American-Club.com under Loss Prevention or on www.SeafarerOutreach.com under Services, Podcasts.
Click here to download https://bit.ly/MNR-Heat-Illnesses, or click below to listen live. Also on iTunes, Google Play, Stitcher, and other outlets. Air date, 12Jul2020.