Military Network Radio with Linda Kreter presents:
Publishing, Writing, Veteran Entrepreneurship
–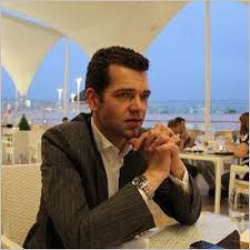 Marine Corps veteran
Geoffrey Hopf
, a writer and prolific author (G. Michael Hopf). Geoffrey shares the in's, the out's, the mindset, and the reasons he writes. Vets are often very good storytellers, and the perspective, mental outlook, and discipline may create a profession for the right entrepreneurial veteran or family member!
Find out more at www.GMichaelHopf.com. Download the podcast here http://bit.ly/MNR-GMichaelHopf, or listen live below. Also available on iTunes, Google Play, Stitcher, and other outlets. Air date: 03Dec2019.