Military Network Radio and Linda Kreter presents:
World War II and Night Before Christmas
–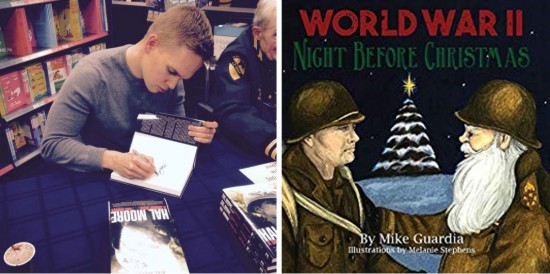 Today's episode covers a touching story by author and Army veteran
Mike Guardia
. "World War II, Night Before Christmas" was written to pay respect and homage to World War II families and reflects on a simple message of hope and good. During a time of darkness and solitude for many soldiers, this timeless story amazes. Illustrated by Melanie Stevens from refined hand-drawn sketches, the book evokes calm and surety that Santa Claus will always find those who do Good in the world.
Find the book here: http://bit.ly/NightBeforeChristmasWWII, and more information at www.MikeGuardia.com.
Click here to download the show http://bit.ly/MNR-MikeGuardia, or click below to listen live. Also on iTunes, Google Play, Stitcher, and other outlets. Air date 06Nov2018.