Military Network Radio with Linda Kreter and Military Mom Talk Radio with Sandra Beck presents:
K12 Online Learning: High School Show
–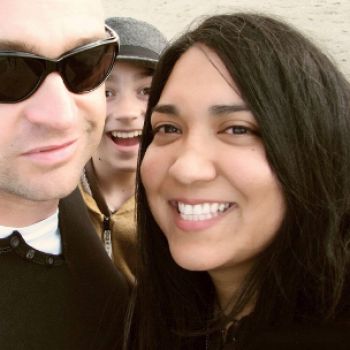 The Tucker Family
serves and lives in Italy — and their son,
Raphel
, attends Wyoming Virtual Academy online, gaining an augmented educational experience that ignites the entire family. (Wyoming is the family's SLR.) The experience has provided significant advantages for Raphel, including languages (Japanese, Italian, Spanish) and cultural experiences. Art History comes to life, core subjects are applied daily, and the experience has created a love of learning demonstrated by the energy Raphel gives to his school work. His favorites are Digital Arts and Astronomy, subjects seldom taught in public brick and mortar schools.
Christina Tucker has appreciated the time spent as Raphel's Learning Coach, and the 19 countries they've visited, and his zeal for challenging learning is flexible and evolving. Military children often experience multiple relocations, with maintaining educational consistency challenging. The value of virtual public schools is their high value, no-cost opportunity, with learning tailored to each teen, while meeting and exceeding state standards for attendance and academics. All materials, curriculum, and teacher access are available to the parents, and the community is social and very engaged.
For more information about virtual public schools in your area, go to www.K12.com/GRADE and search by state. Education is a mission well worth exploring for your amazing military kids!
Click http://bit.ly/MNR-K12HighSchoolShow to download the 30-minute show, or click below to listen live. Also available on iTunes podcasts, Google Play, and Stitcher. Air date, 26Jun2018.