Military Network Radio with Linda Kreter and Co-host Les Davis presents:
Homefront Girl – Honoring the Other Half of the Brave
–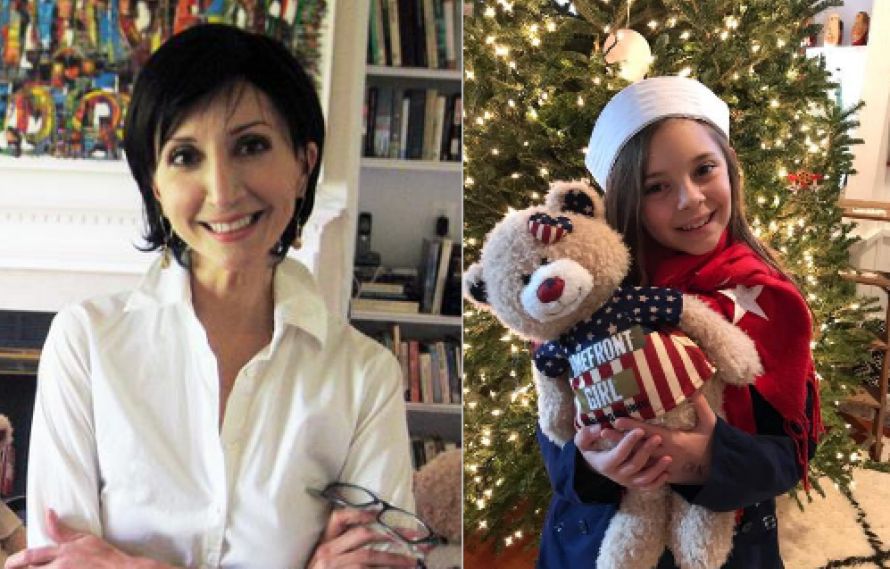 Gaby Jeurgens lived the military life for 27 years, and has intense interest to supporting, recognizing, and honoring the "Other Half of the Brave". When the service member is serving, often away from the family, and the family at home has concerns and worries difficult to define to those that are unaware — Gaby is encouraging those who "share their heroes with the world".
The quiet strength of those who bolster the homefront while vets and first responders serve are often forgotten and she gives a voice for extraordinary spouses and family members who join a lifestyle and community. With her artistic talent licensed for gifts, mugs, custom teddy bears, fabric, and much more, she recognizes her "front row seat to bravery" and that of yours! 
Learn more at www.HomefrontGirl.com, and for veteran-owned companies or companies wishing to reach this population, please contact Gaby directly for more information on custom options and to collaborate.
Click here to download the show http://bit.ly/MNR-HomefrontGirl, or click below to listen live. Also on iTunes, Google Play, Stitcher, and other outlets. Air date 22May2018.