Military Network Radio and Linda Kreter, with Co-host Jason McNamara presents:
Small Town Sacrifice — Holley Boys
–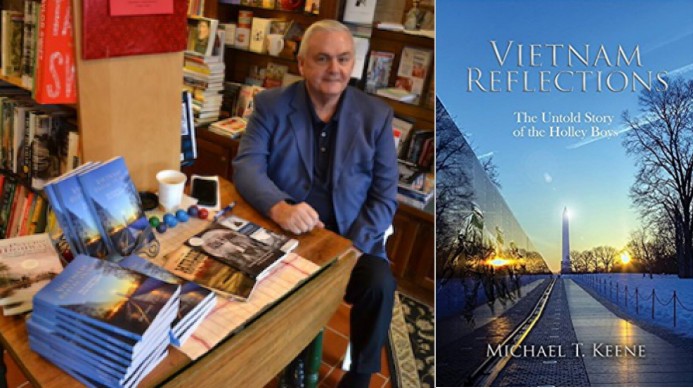 Michael Keene
, author and USMC Vietnam Veteran became the voice of small town America with his story of Holley, NY, population 1,500, which lost 8 talented, cherished, and patriotic young men to war during the Vietnam era.
Today the world is larger, often less engaged while more "connected". Can a community experience PTSD? We think so and rural and small town America still provides large numbers who serve. A compelling story and one with much to consider long after our sign-off. More at ad-hoc-productions.com. Michael's book: "Vietnam Reflections: The Untold Story of the Holley Boys" is here http://bit.ly/HolleyBoysBook.
Click here to download the show http://bit.ly/MNR-SmallTownSacrifice, or click below to listen live. Also available on iTunes, Google Play, and Stitcher. Air date, 17Apr2018.