Linda Kreter and Military Network Radio with Co-host Justin Constantine presents:
ALS – a Presumptive Condition – Lou Gehrig's Disease

–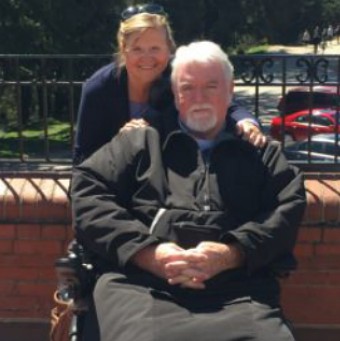 Guest Mary Hahn Ward
is an accomplished photographer who also is caregiver for her veteran husband, living with ALS. Host Linda Kreter lost her mother to ALS in her twenties, and this topic is very personal. Their knowledge about this neuro-degenerative condition, VA benefits for ALS, and increasing awareness of the support community for ALS goes beyond the "Ice Bucket Challenge" many participated in. Please share this show with others who need to know more.
This progressive disease is challenging to diagnose, with the disease unique for each patient. It is always fatal. Mary shares their journey so far, and suffuses hope and optimism while sharing the significant benefits veterans can expect, the close ALS community and how strength and grace seem to imbue each of these ALS patients. Everyone serves and together we make a difference.
Click here to download the show http://bit.ly/MNR-LivingWithALS, or click below to listen live. Also available on iTunes, Google Play, Stitcher, and other outlets. Air date, 19Dec2018.