Military Network Radio with Linda Kreter and Co-host Tosombra Kimes presents:
Crucial Challenges of Military Spouses & Dependents

–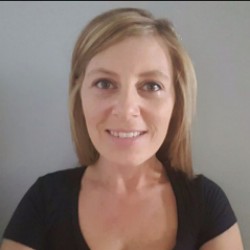 Guest
Lisa Colella
, CEO of
www.HealingHousehold6.org
joins us today, speaking from the heart and from experience about "Crucial Challenges of Military Spouses". Military spouses, partners, or dependents, didn't personally raise their hands for the Oath, and the military family has distinct challenges to manage at each phase of their career.
These challenges include isolation, overwhelm, role changes, frequent relocations, mental health risks, depression, suicide, and loss — often without knowledge of where to turn. For each point on the journey, more effective practical communication, structured "onboarding" to and from service, with resources for problem identification and resolution helping to alleviate the mental health risks within the strong military family culture. More information at www.HealingHousehold6.org, where they specialize in supporting those with domestic violence, IPV, and suicide prevention.
Click below to listen live, or click the link to download the show for later, http://bit.ly/MNR-MilSpouseChallenges. Also on iTunes, Google Play, Stitcher, and other outlets. Air date 19Sep2017.