Military Network Radio and Linda Kreter with Co-host Justin Constantine presents:
Veteran Warriors Advocacy
–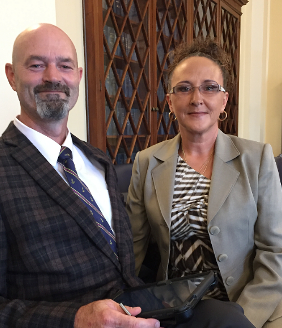 Navy Veterans 
Lauren
and
Jim Price
 are founders of Veteran Warriors, a national veterans' advocacy group working tirelessly in enterprise-wide advocacy for VA process and legislative improvements (they are not claims administrators). Lauren is the investigative and front-facing expert, and Jim is the logistics expert and caregiver support for Lauren, assisting in accomplishing their well-defined and needed goals. This is a power team that delivers for veterans and their families.
Veteran Warriors provides experienced Hill advocacy, research, and media outreach for veterans who have lost their "voice".  They stand firm on finding solutions and seeking accountability so more veterans and their families receive the services they have earned, while rooting out waste and inefficiencies.  Through research, data, Hill testimony, and agency communication, veteran issues are being managed to positive outcomes.
Current issues involve the VA Caregiver Program, general VA staff accountability, specific VAMC deficiencies, and revising policy to make sense of misused guidelines.  Veteran Warriors consider all Veterans united: "One Family, One Fight".
DC is listening.  Veteran Warriors serves all 22,000,000+ veterans with no divisiveness among service branches, gender, era, race or character of service (combat or non-combat). For more information, join their Facebook page https://www.facebook.com/groups/VetWarriors1 or at www.VeteranWarriorsAdvocacy.com (currently under update/construction).
Click here to download the show http://bit.ly/MNR-VeteranWarriors, or click below to listen live. Also available on iTunes, Google Play, and Stitcher. Air date 09May2017.