Military Network Radio and Linda Kreter, with Co-host Jason McNamara presents:
Sleep and Service
–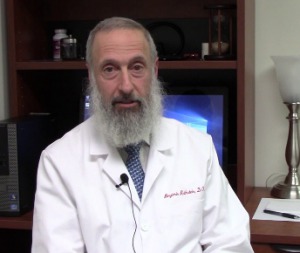 Dr. Binyamin Rothstein
 is an Army veteran and osteopathic physician, well-versed in using natural methods and compounds to remedy troubling conditions. Sleep – it's vitally important and often elusive.  
Service and Sleep… There are two main types of insomnia: falling asleep and staying asleep. What are the differences between active duty, when seizing sleep is necessary and practical, versus veteran post-service sleep where injuries (visible and invisible), situational stress, and family "contagion" often mean sleep deficit?
Dr. Rothstein gives practical, homeopathic options, sleep habits, reframing sleep perspectives (hide the digital clock!) and a healthy view at why sleep is vital for restoring the mind and body to balance, both hormonally and physically.
There is also a little known genetic condition affecting tens of millions called MTHFR that causes deficiency in serotonin production, especially when the individual is challenged or stressed. Take this brief quiz to see if you might be affected at www.Vitabens.com; if so try the Hero's Formula and Borage oil, a safe, natural supplement helping many.
More information may be found at www.IntegrativePainTreatmentCenter.com. Click here to download the show http://bit.ly/SleepAndService, or click below to listen live. Also on iTunes, Google Play, Stitcher and other outlets. Air date 16May2017.