Military Network Radio with Linda Kreter and Co-host Jason McNamara presents:
Oral History and Tradition: The Untold Story of the Holley Boys
–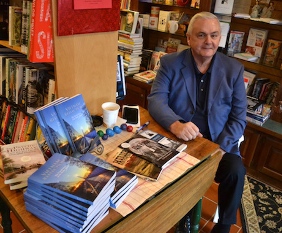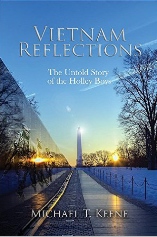 Michael Keene
is a USMC Vietnam Veteran and author of "The Untold Story of the Holley Boys, becoming the voice of a small town of 1,500 people who gave 8 of their sons to the Vietnam War. Does the history we share become the fabric of the community? We believe it does, and the small towns of America continue to contribute a large number of service members.
Can a community grow closer together through shared history and loss? Does it experience PTSD and need healing. Hear this compelling human story and better understand why the passing of stories and history to both our veteran and civilian communities, bringing a deeper understanding and compassion for the sacrifices military families make.
Mike speaks of the history, traditions, the community that mourns, and our need for connection. Find this compelling book here: http://bit.ly/HolleyBoys. More information can be found at www.ad-hoc-productions.com. Click here http://bit.ly/MNR-Keene, to download, and below to listen live. Also available on iTunes, Google Play, and Stitcher. Air date, 31Jan2017.