Military Network Radio with Linda Kreter and Co-host Justin Constantine presents:
Understanding Trauma Response (PTSD) for Family & Friends
–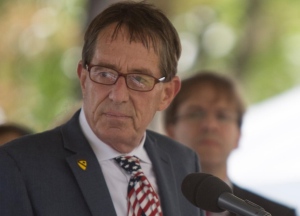 Michael Orban
is a Vietnam veteran, advocate, author, and speaker whose goal is to help other veterans and their families adjust after war. Michael returns to Military Network Radio for further discussion of PTSD, what it "looks like" to the veteran, and the family and friends who surround them.
Justin Constantine
is an Iraq veteran, show co-host, and author, speaker, and advocate. We speak candidly about PTS, coping skills, and the reality of recovery and hope.
The Chinese symbol for "crisis" is a combination of the words danger and opportunity, and form a firm basis for veteran self-awareness, contemplation, grieving, finding a new purpose, and also helping family and friends know how to approach a discussion. Everyone is different, and the wide response to trauma manifests differently, yet both veterans speak of the goal of finding what works best for them, and taking both initiative and personal responsibility to create the teamwork that supported them in the armed services. Families will recognize and discover new perspectives from this show.
Click here http://bit.ly/MNR-24Jan, to download, and click below to listen live. Also available on iTunes, Google Play, and Stitcher. Air date: 24Jan2017.