Military Network Radio with Linda Kreter and Co-host Justin Constantine presents:
Solutions Outside the Box
–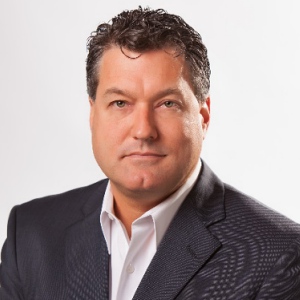 Mick Simonelli
is a veteran and vetrepreneur of great substance and charm. Think those in the military have a rigid, go-by-the-books mindset?  Think again. Put yourself downrange where you're seated in a mounted turret chair that doesn't swivel — there's no time to wait for approval, appropriations, and manufacturing!  Learn the real story as a single example of innovation on-the-fly that saves lives and is largely unknown and rarely discussed.
Service men and women are by necessity resourceful, and Mick is a coach and speaker, leading Simonelli Innovations, training and motivating returning vets how to transition and fit into the civilian corporate environment.  Some adapt better than others, but knowledge, savvy, and past experiences all are of value to keeping a competitive edge at work and in your personal life.  Previously, Mick was instrumental in "digitizing" today's Army, saw field innovation in action in Bosnia and elsewhere, and then led USAA's Innovation Team to create highly successful, outside-the-box programs. For more information, go to www.MickSimonelli.com.
Click http://bit.ly/2hlnZ9t, to download the show, or click below to listen live. Also available in iTunes, on Google Play and Stitcher. Air date, 27Dec2016.