Military Network Radio and Linda Kreter with Co-host Justin Constantine presents:
Insights on Dementia
–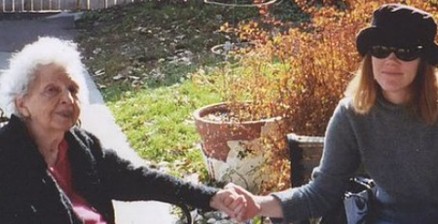 Suzannah Hemenway, LCSW is an expert in counseling and resources for those with dementia.  Her intense interest in and love for those with dementia and their families began with her Granny, pictured above. Over 500,000 veterans are diagnosed with dementia, affecting their families and those who love them.
Dementia is not a mental health issue, but organic changes to the brain that cause changes in memory, reasoning, planning, judgment, and communication. Alzheimer's and the many forms of dementia are now being grouped as "neurocognitive disorders".
Veterans with brain trauma (TBI) are 60% more likely to develop dementia, and those with untreated PTSD are twice as likely to develop the condition. Early diagnosis is important, as the family and care team can work together to maximize the positive effects of cognitive games/puzzles, sound nutrition, regular exercise, social skills, and the power of music. Learn how your family can prepare, make the most of the present, and to communicate well with their loved ones to enjoy the bright days as long as possible. Resources: www.InsightDementiaSolutions.com, www.alz.org
Download the show here, http://bit.ly/AlzDementia, or click below to listen live. Also available on iTunes, Google Play, and Stitcher. Air date, 15Nov2016.