Military Network Radio and Linda Kreter, with Co-host Tosombra Kimes Presents:
Cognitive Help for Alzheimer's, Dementia, and TBI!
–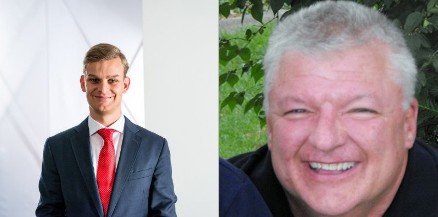 Memory Issues affect those with Alzheimer's, Dementia, and — those with Traumatic Brain Injury.  Cognition makes us who we are and how we present to the world, and in each of these conditions, memory loss, a progressive disease, or a lack of useful cognitive therapy can bring a huge sense of loss in self-confidence, and independence painful to all concerned.
Meet Patrick Renner, co-founder of MindMate, an award-winning tablet and phone app that gives control back to the patient, caregiver, and their family members.  Terry Morgan, a TBI survivor who searched far and wide for effective ways to improve his impaired memory, shares how MindMate has helped his TBI management and confidence.  
This is a fully research-based app, with Nutrition, Exercise, and Memory work that shows promise in slowing the progression of Alzheimer's and dementia symptoms. This is also an intuitive "smart app", adjusting memory games and exercises harder or easier to match needs, thus lessening frustration and building confidence. Family communication and condition management is improved too. This is a critically important show to our military and veteran families of every era — and their civilian friends. More information: www.MindMate-App.com. Click for the app here https://mindmate.app.link/download-for-free (It's free!)
Click here http://bit.ly/MindMateShow to download the show, or click below to listen live. Also available on iTunes, Google Play, and Stitcher. Air date, 13Sep2016.