Military Network Radio and Linda Kreter with Pamela Stokes Eggleston presents:
The Journey to a More Balanced Life & Mindful Yoga Therapy for Vets
–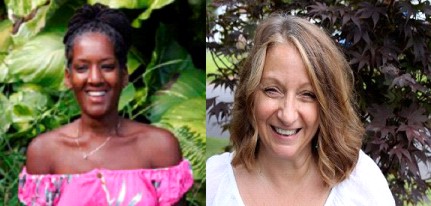 Toni St. Clair
is a former executive who realized one day that the energy, health, and zeal she once felt was gone. She dedicated herself to wellness, becoming certified in the multiple disciplines of nutrition, yoga, and holistic living. In her own words: "…the whole point of thinking … about what and how we eat, how we stay active – is to make sure that we love how we feel, 
all
 day, 
every
 day, so we can do what we want to do in our lives. Turns out, it's not about "healthy" vs "unhealthy" at all. It's just about…balance." Best of all – Toni demystifies the complexity other people try to make of living and eating healthier! Find out more at
www.TrueSelfTotalHealth.com
.
Suzanna Manafort of Mindful Yoga Therapy shares the science and healthy experience of yoga and mindful breathing as a restorative to veterans and their families to complement other therapies to reduce the symptoms of PTSD and TBI, anxiety and insomnia. These practices have proven highly beneficial to vets, their families, and caregivers, and both women will inspire and motivate you to renew your journey to wellness. Find out more at http://mindfulyogatherapy.org/.
Download the podcast here; Toni participates for the first 30 minutes, and Suzanna in the second 30 minutes: http://bit.ly/1IbXPx5. Click below to listen now. Air date: 09Aug2016