Military Network Radio and Linda Kreter, with co-host Pamela Stokes Eggleston presents:
PTSD Touches the Entire Family
–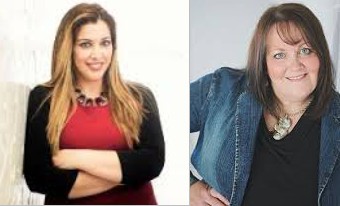 PTSD affects the entire family.  Secondary trauma or Secondary PTS is becoming more understood and this show delivers a "don't-miss" hour of genuine conversation about milspouses, partners, teens, and children and the extended family who care about them.
Ingrid Herrera-Yee, PhD is the founder of Military Spouse Behavioral Health Clinicians (MSBHC) which specifically supports military spouse/partner behavioral health issues.  She's a former Military Spouse of the Year, the Military/Veteran Policy director at NAMI, and is a family advocate supreme.
Judy Davis, author, blogger, speaker, and co-founder of Dasium works around the world sharing insights on aspects of military life, particularly stressors on milteens and youth.  Suicide prevention, substance abuse and depression awareness, and communication within a family is key to her message.  Known as the Direction Diva, Judy is well known to military families around the world.
Click here to download, http://bit.ly/2ad7LQv or click below to listen live. Also available on iTunes podcasts, Google Play, and Stitcher. Air date 02Aug2016.