Military Network Radio and Linda Kreter with Co-host Pamela Stokes Eggleston presents:
Hearing Loss & Tinnitus – #1 Veteran Injury
–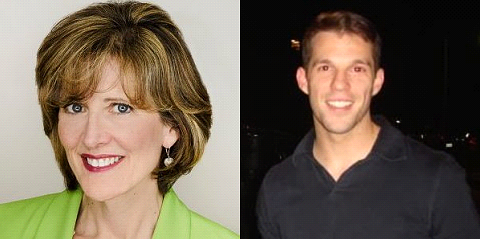 Barbara Kelley
is the executive director of the Hearing Loss Association of America – and an Army spouse.  Both professionally and personally, she speaks, writes, and presents to groups for greater awareness, treatment options, and support. Tinnitus and hearing loss present unique challenges, but with positive resolutions as technology and ergonomics enhance options.
Ross Meglathery is a combat USMC veteran and Reservist. He is a strong veterans advocate at VetsFirst with strong experience in legislative, benefits, and health areas. He assists leadership in government, NPO's and private industry with disabilities, including hearing loss.  While the majority of veterans have some form of hearing impairment, few know the parameters on benefits and life impact.  
Both our guests understand the bigger picture hearing loss presents: possible isolation, relationship and communication issues, and even withdrawal from the community. Learn more about the vital importance of hearing to socialization, communication, and quality of life within our military and veteran families and new solutions.
Learn more at www.HearingLoss.org and www.VetsFirst.org. View Hearing Loss video here http://bit.ly/Hearing-MNR.
Click below to listen live, or download the podcast on demand 24/7 at http://bit.ly/Hearing-MNR. Also available on iTunes, Google Play, and Stitcher. Air date, 12Jul2016.