Military Network Radio with Linda Kreter presents:
PTSD – the Enemy of Sleep… Yoga2Sleep & Friendships for Respite

–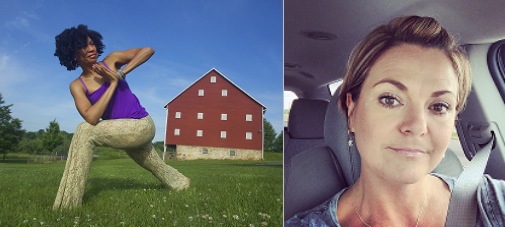 PTSD
does not have to remain the enemy of a sound night's sleep! Join us to hear of new alternatives to tossing and turning – and the value of a sound night's sleep.
Pamela Stokes Eggleston shares how the practice of yoga specifically tailored to support the body and mind into restful patterns may remove your worries as night approaches. Pam will share her yoga work with veterans, milspouses, and caregivers to regain restorative, healthy sleep. Learn more at www.Yoga2Sleep.com.
Rene Calderone Ayres is familiar with the isolation of caring for a veteran, and the importance of friends and fellowship to sustain those who care for those with PTSD. Rene shares her meshing of online and in-person friendships, the strain of explaining PTSD, a silent/invisible condition to friends and family, and how she recommends maintaining your own identity throughout this process.
Download the podcast on-demand, 24/7 here: http://bit.ly/Y2Sleep. Listen now by clicking below. Air date 16Jun2015.