Military Network Radio with Linda Kreter & co-hosts Jason McNamara Pam Eggleston presents:
Veteran Success Resource Group

–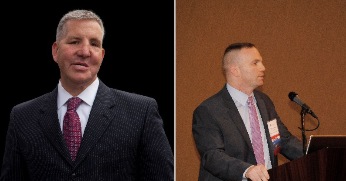 Justin Constantine and Scott Davidson are co-founders of Veteran Success Resource Group, a full service benefits and education expo provider for Veterans, Spouses and Veteran Caregivers. Find out more at http://veteransuccessgroup.org/.
Veteran Success Resource Group's events provide a full resource experience for Veterans in which they have access to the following services in one expo setting, including but not limited to the following: Business Startup and Growth Services,
Signature roundtable discussions with Industry Experts, Funding Sources for Veteran Businesses, Mentoring and Matchmaking with small businesses, Career and professional development, Post 9/11 GI Bill vocational and educational counseling, including certifications. Download podcast on-demand 24/7 here: http://bit.ly/1YqiKWA or Listen Live by clicking below. Air date 19May2015.